Similar to the US, England enjoys a couple of Mondays off of work in the summertime. So they are akin to Memorial Day and Labor Day.
Unlike the US, the days don't actual celebrate or honor anything, and they have boring names:
Early May Bank Holiday
Spring Bank Holiday (late May)
Summer Bank Holiday
But long summer weekends? We'll take 'em!
In early May we decided last minute to take a trip to Cornwall. Cornwall is the county on the southwest tip of the UK, which is about a 5 hour drive from our place in London.
It's an area known for dairy farming, surfing, scenery, and little meat pies called pasties, among other things. And it's a very popular vacation destination for the Brits.
And it's easy to see why. We were totally impressed.
Cornwall reminded us a little bit of the
Oregon coast
...
Meets some Cape Cod...
And then some... Bahamas? (We've never been there!) Hawaii, perhaps? Wherever the water gets amazingly bluey green and the beaches are pretty.
And then darling English farm houses. Stone walls. And livestock. We were quite charmed.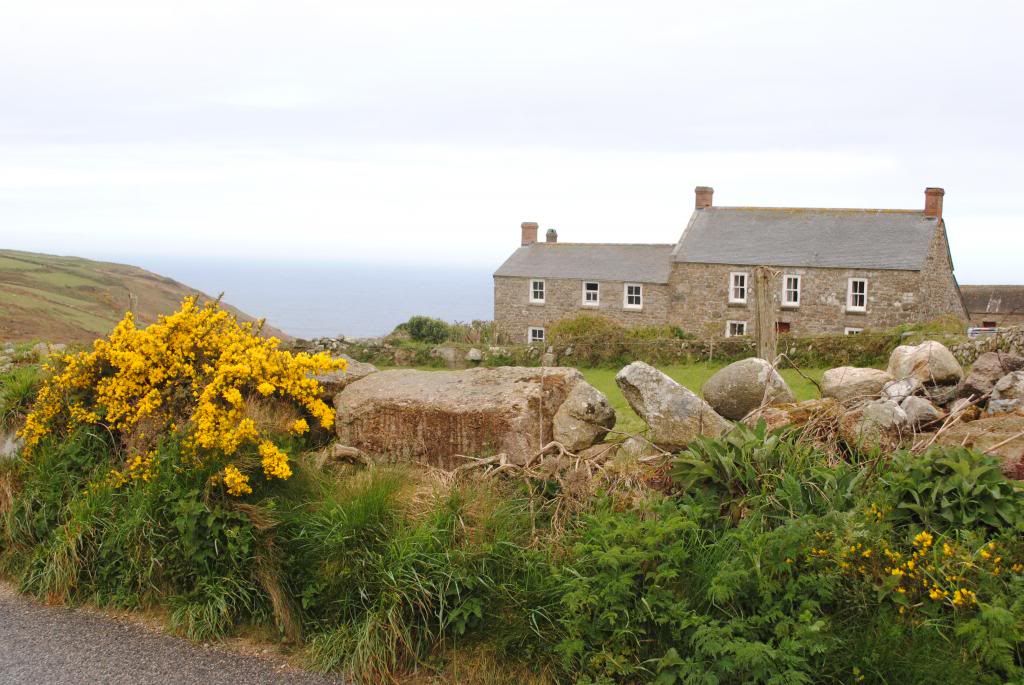 A few specific things we enjoyed about Cornwall...
Land's End.
This is THE southwest tip of the country. Someone told us it was only "just okay." We totally disagreed!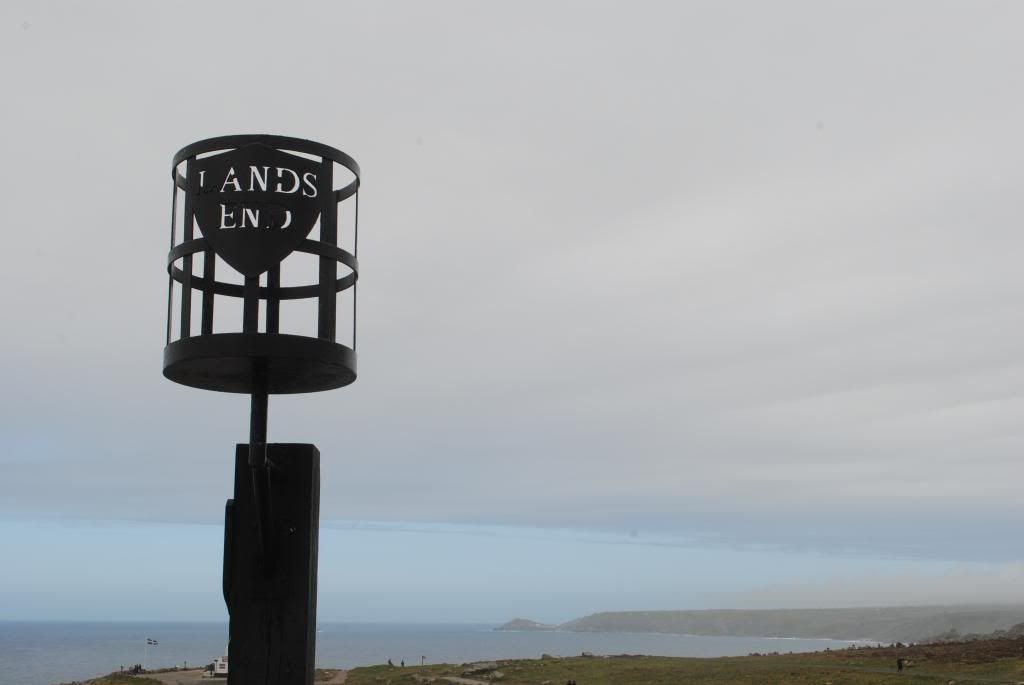 For one thing, there was a kiddie farm there where Caroline got to feed the animals.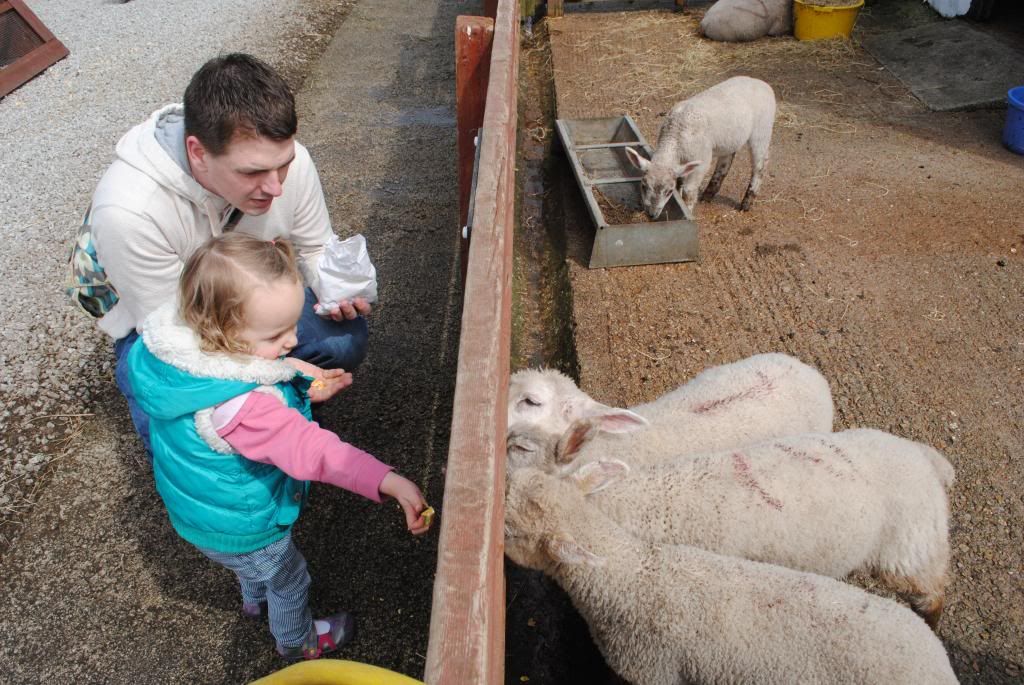 And by "feed" I mean stuff food up their noses.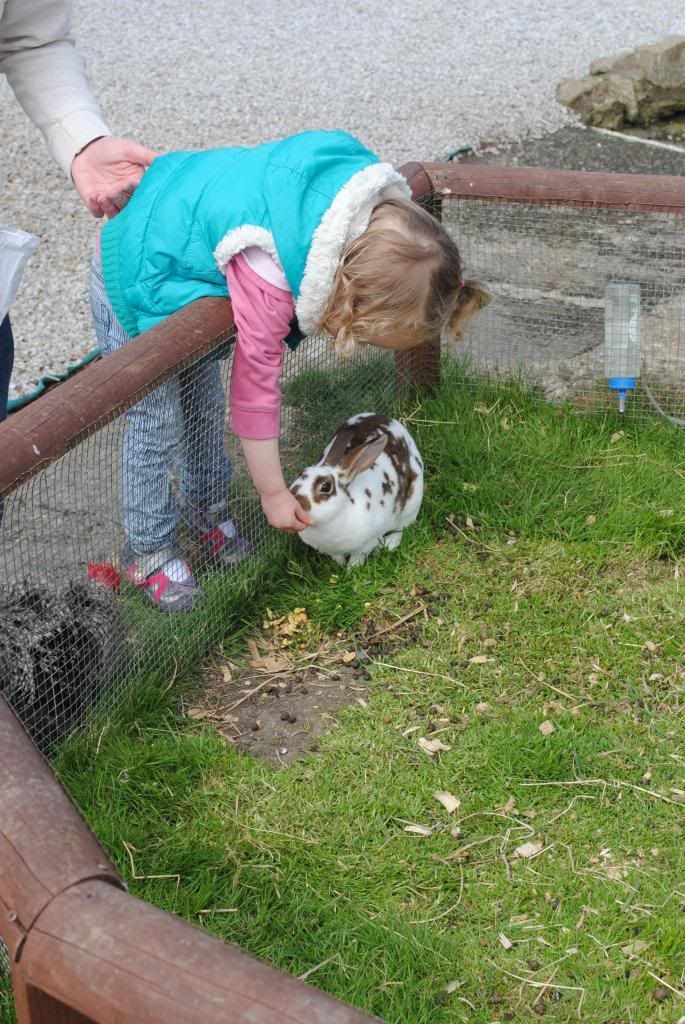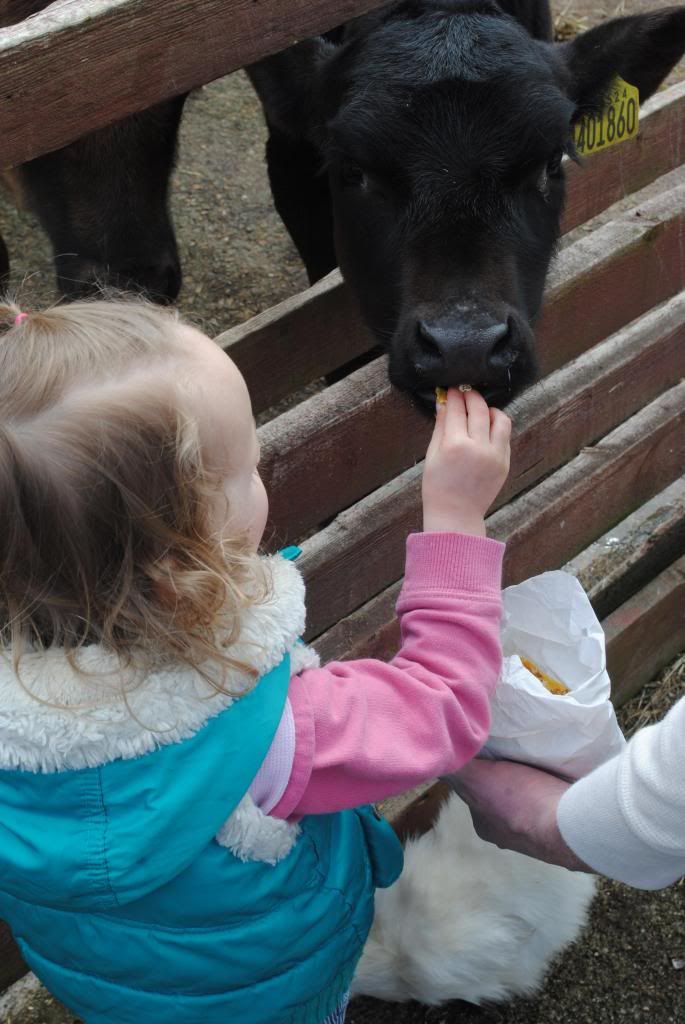 We strapped the kids on and explored the cliffs. At that point the sun came out.
Perfect hiking.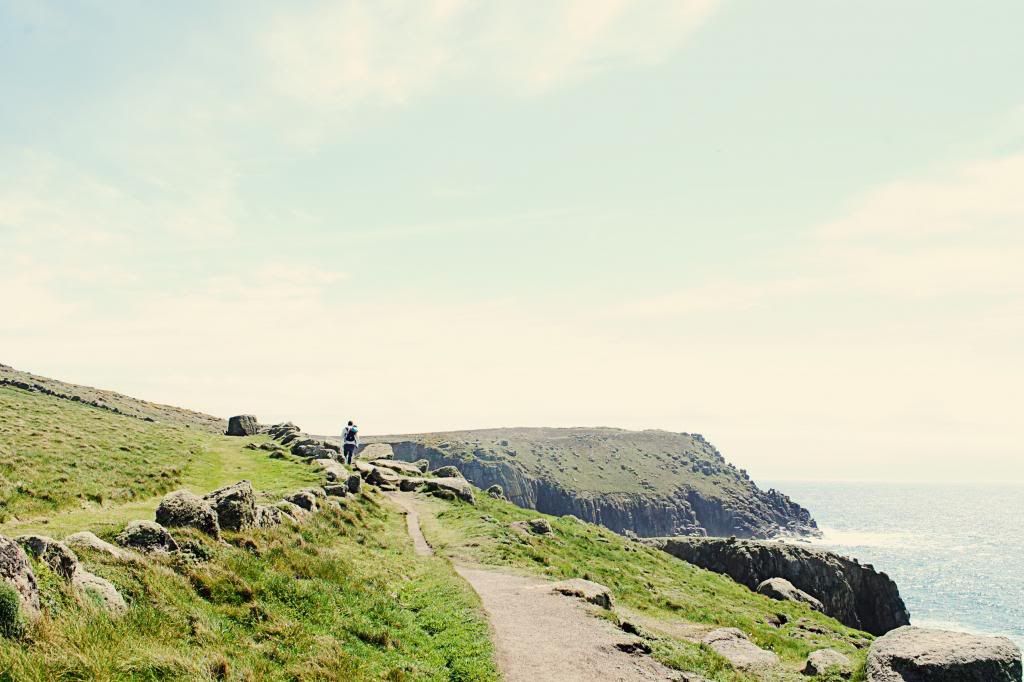 Pendennis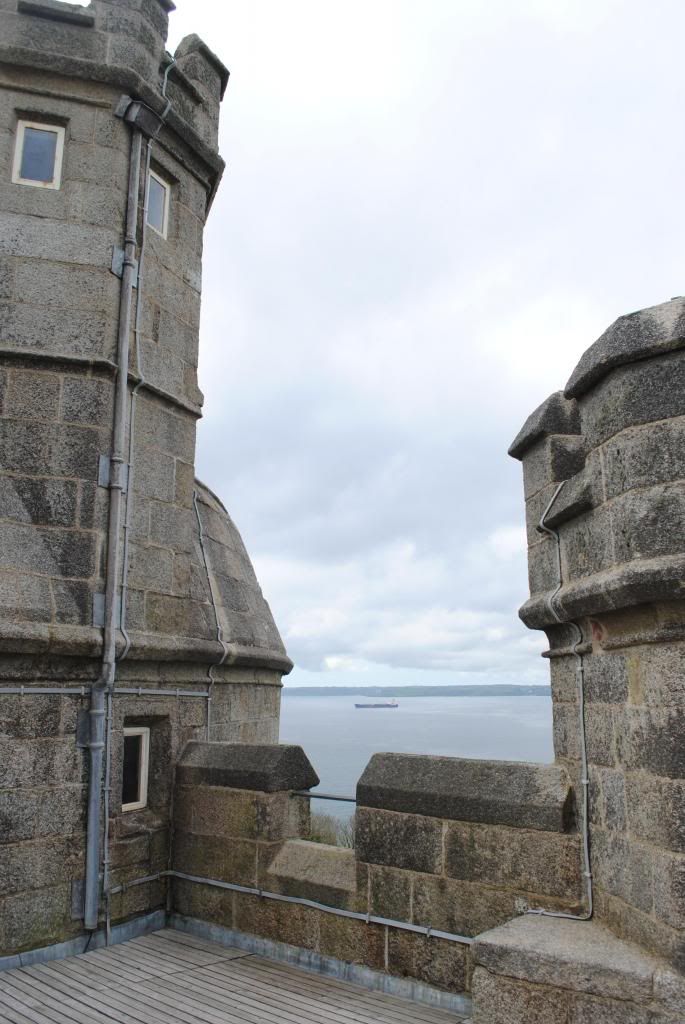 It makes me smile to see "Peppa Fairy" in so many of these pictures. Caroline's favorite companions are nothing if not well traveled. Peppa Pig has now seen six countries. She's very cultured indeed!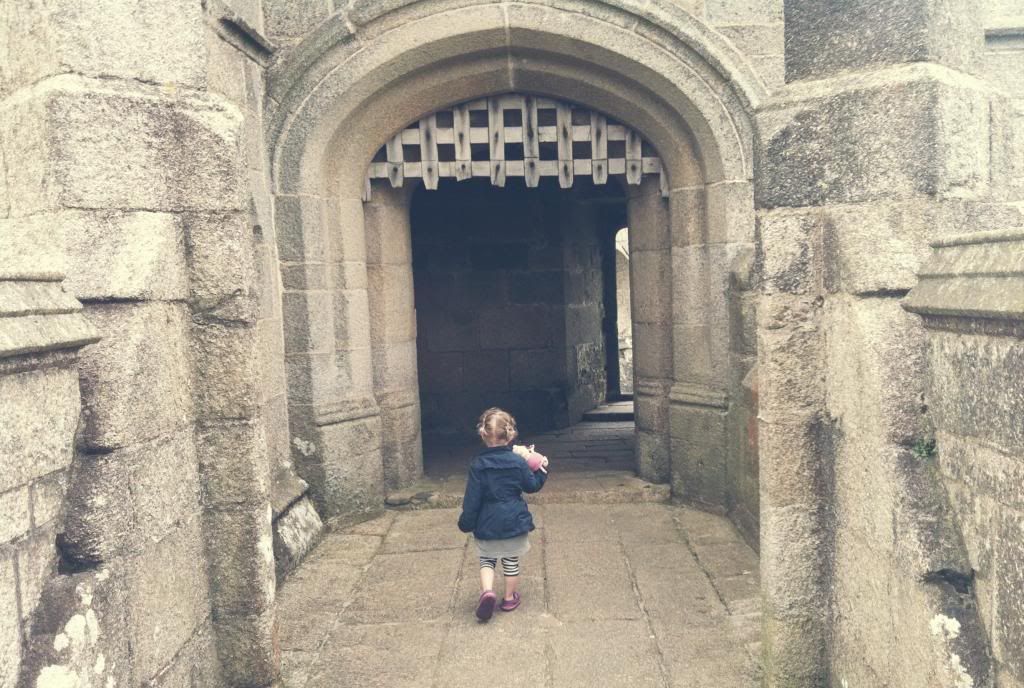 St. Michael's Mount
This is an old castle/monastary set out on it's own island. It was given to the Benedictines by Edward the Confessor in the 11th century, and actually has a twin of sorts, the better known Mont Saint-Michael in Normandy.
On low tide days you can walk to it on a little causeway. But as we came on a high tide day/time, we took a boat. Here's a pic from atop the hill on the island and you can see the causeway under water.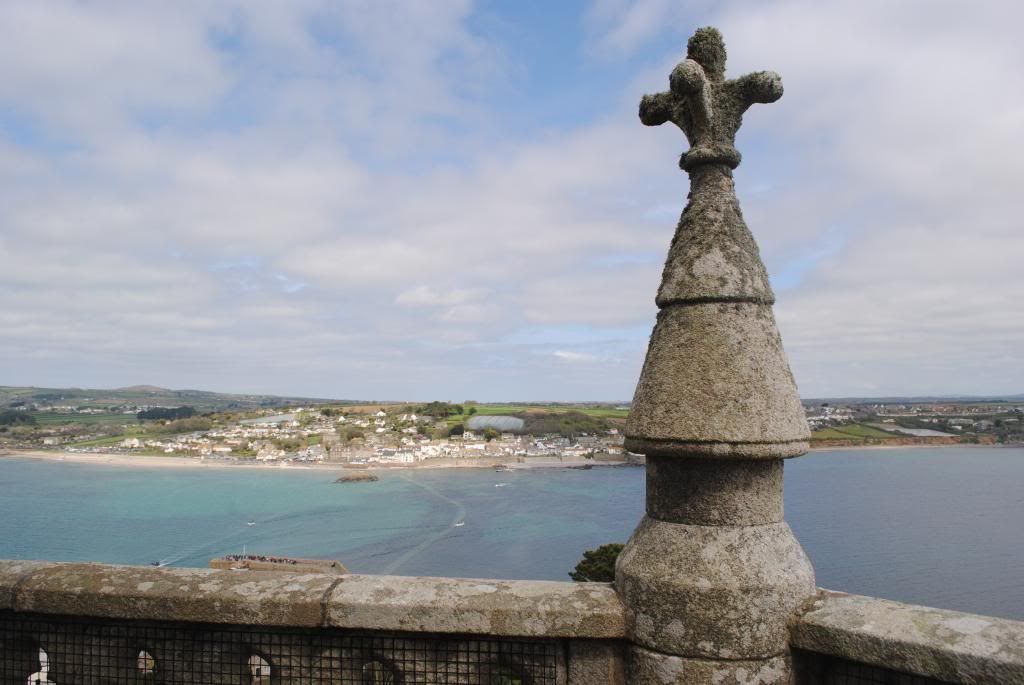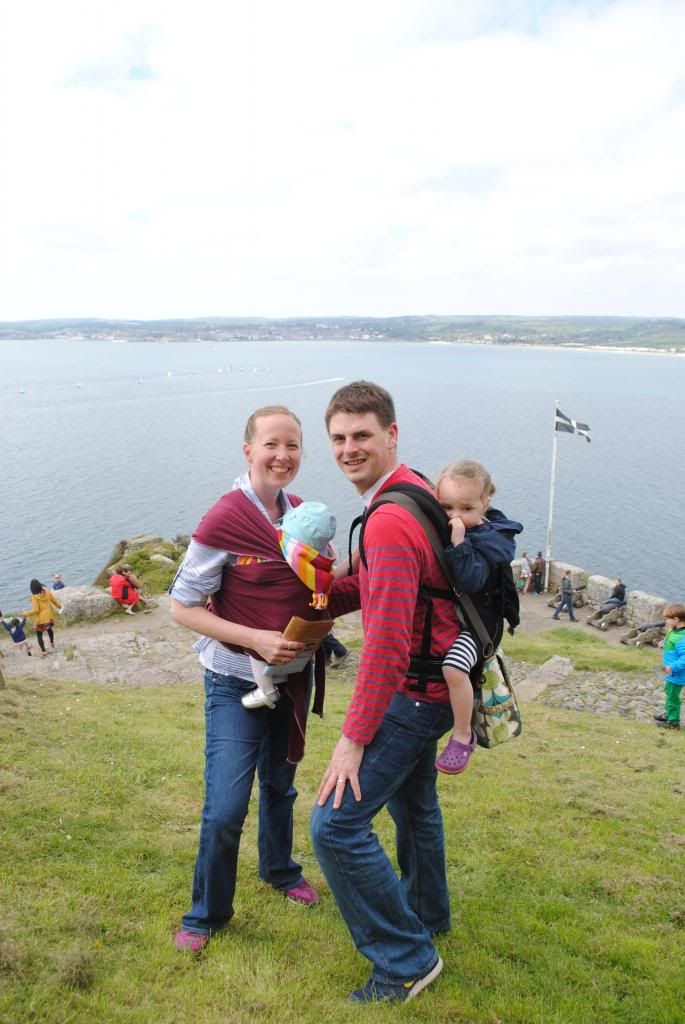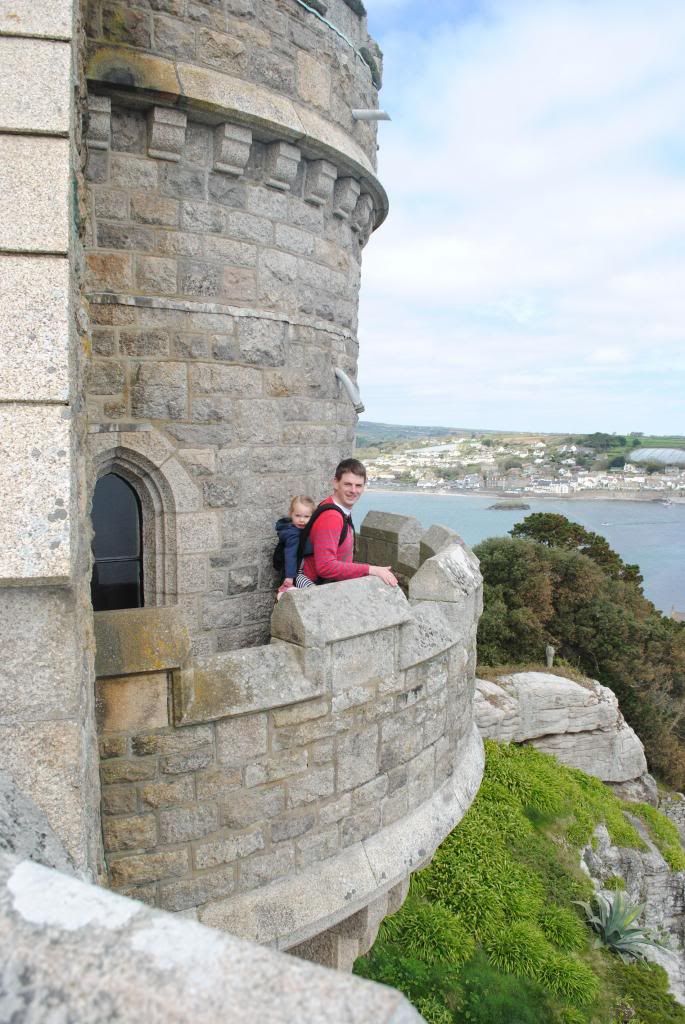 Tintagel
Our favorite castle by far. It's the mythical birth place of King Arthur. And otherwise breathtakingly beautiful. An old ruin set up on the cliffs. Water and caves and rocks and stones all around. Yes, please.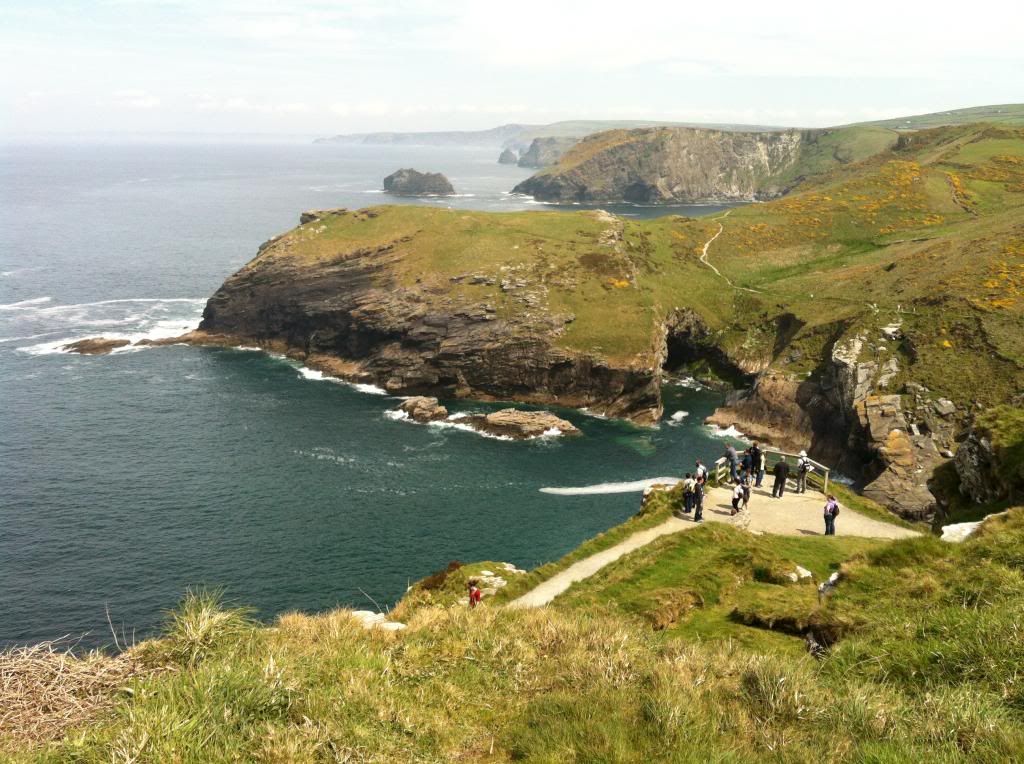 Those stairs up? Reminded me of the ones Sam and Frodo climbed at the end of Return of the King. Crazy steep with massive drop offs.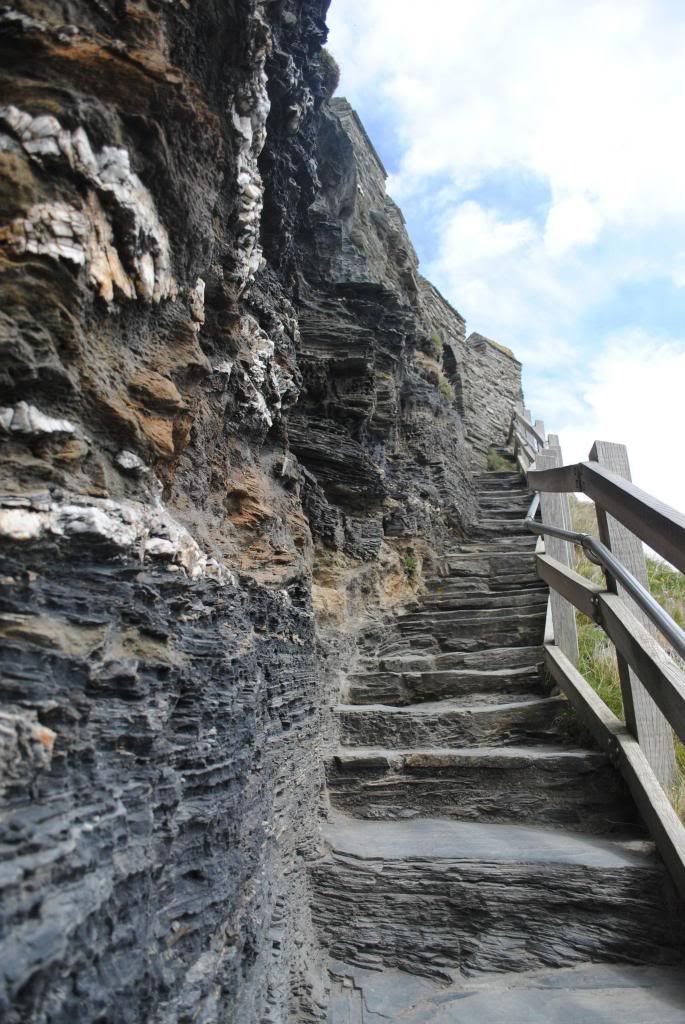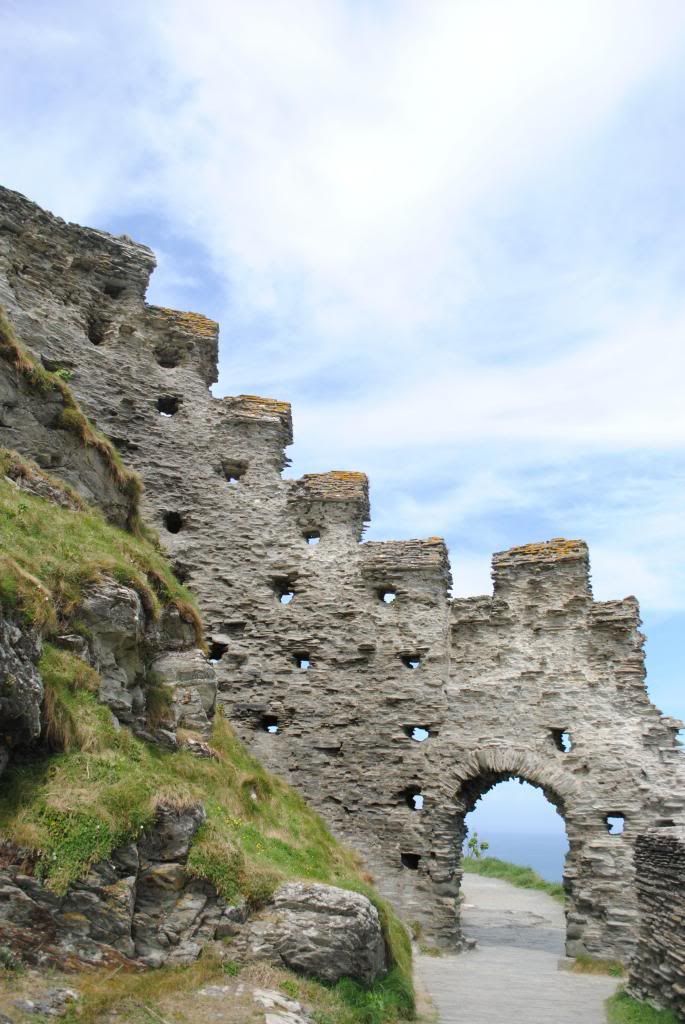 Fabulous!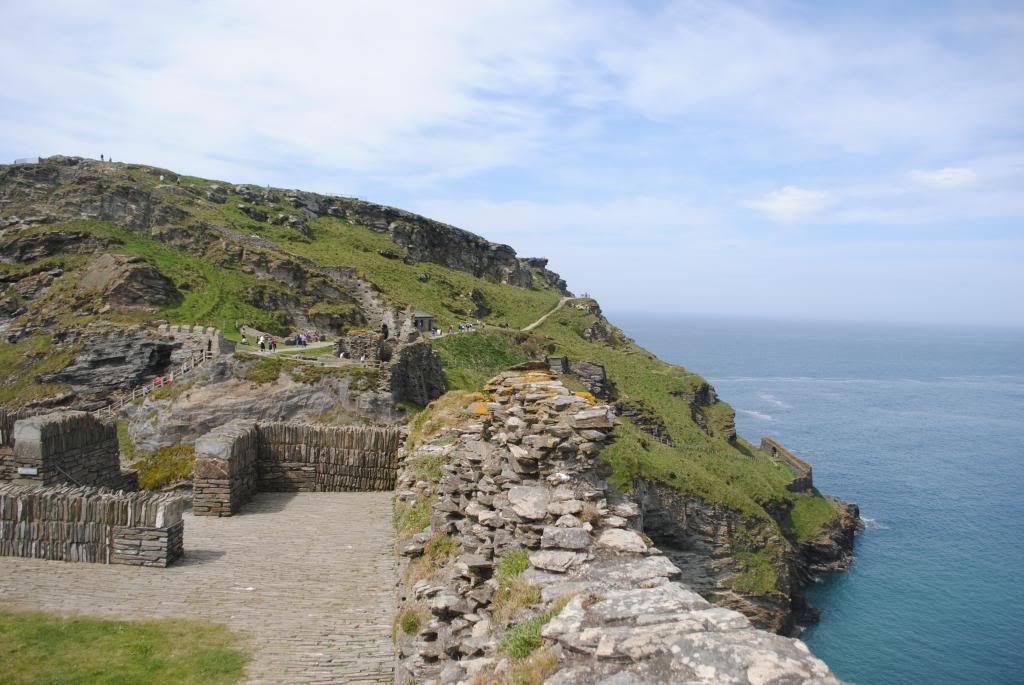 Naturally, we had the kids strapped on again. Baby wearing high five!
I also thought it would be SO cute to get Caroline a little knight costume at the gift shop. What cute pictures, right? Baby knight running around a medieval castle? OMG.
Wrong. She hated it. Josh had to calm her down with some Cars 2 viewing. And that look on his face above? "I blame you for this one, Jessica Brown." HA!
Okay. One smile.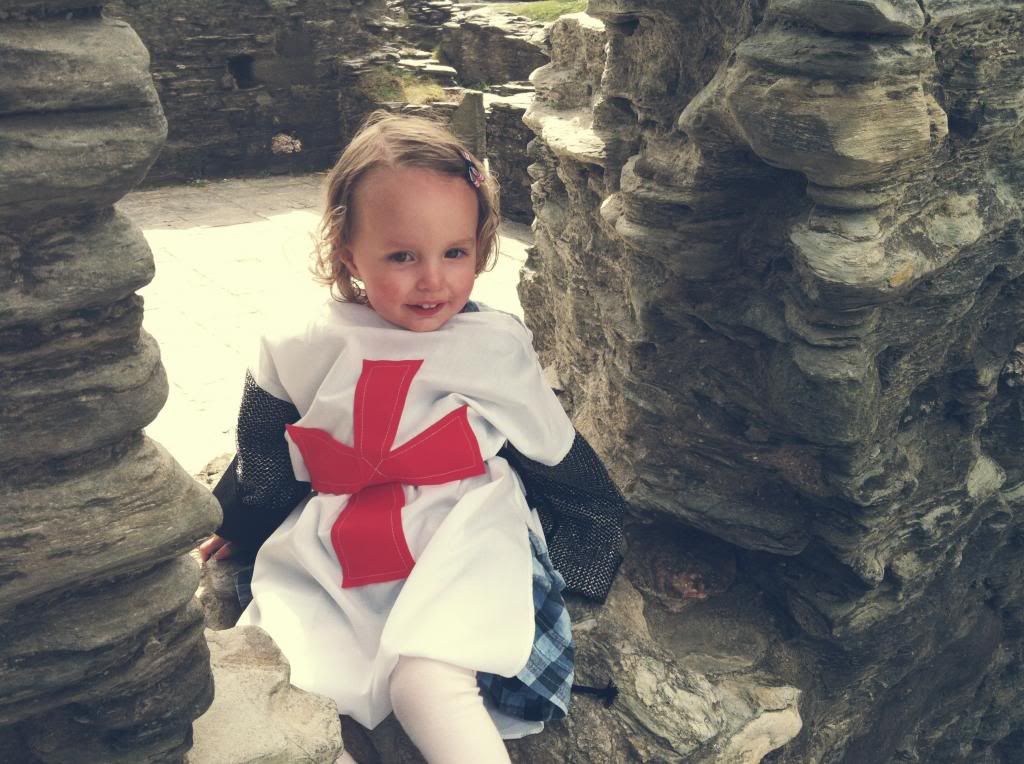 Beaches
Maybe this is obvious to you, but we're not really beachy vacationers. We're more of a sight-seeing kind of family. But now that we've had kids I've more fully come to appreciate a good beach. Hours of entertainment for littles! And Cornwall didn't disappoint in this area. The weather in early May wasn't quite warm enough to get everyone's bathing suit out, but we still had a good time.
One of the beaches we enjoyed was like this - a little inlet between the rocks/cliffs with aqua blue water.
We actually spied it from our lunch spot (near Josh's head in the picture below) and promptly headed down to enjoy it.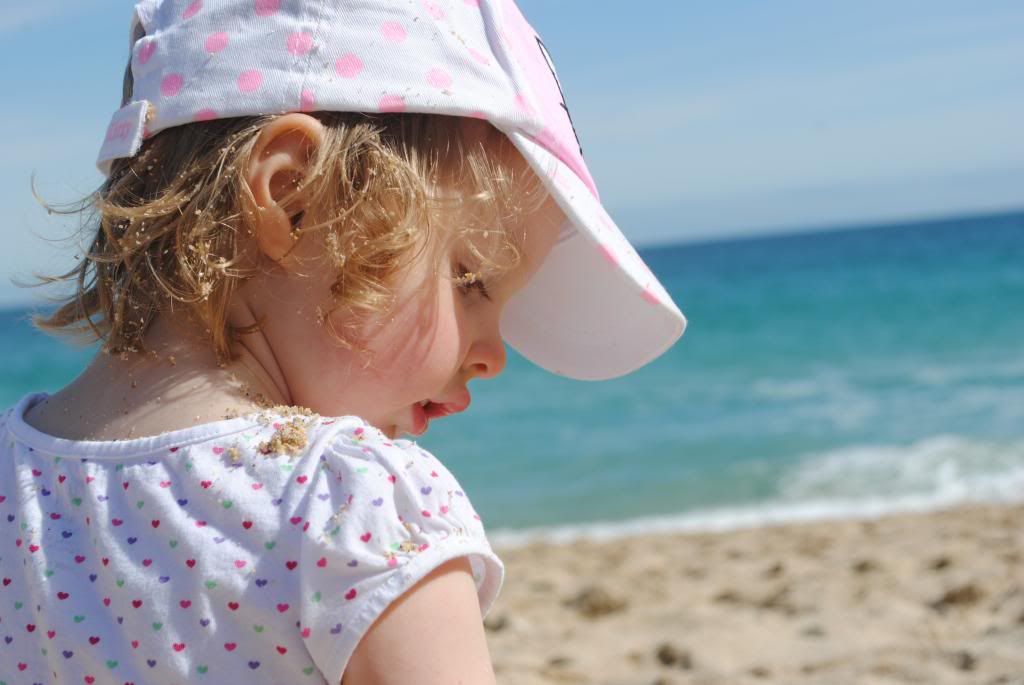 Caroline, while wading in the sea, got knocked over by a big wave. Now like most two-year-olds, she requests kisses when she gets little bumps or bruises. But when a big cold wave hit her? She laid in the wet sand yelling, "kiss it! kiss it!" Meaning, every part of her very cold little body. Here she is dripping wet. She spent the rest of the afternoon in a sweatshirt and diaper.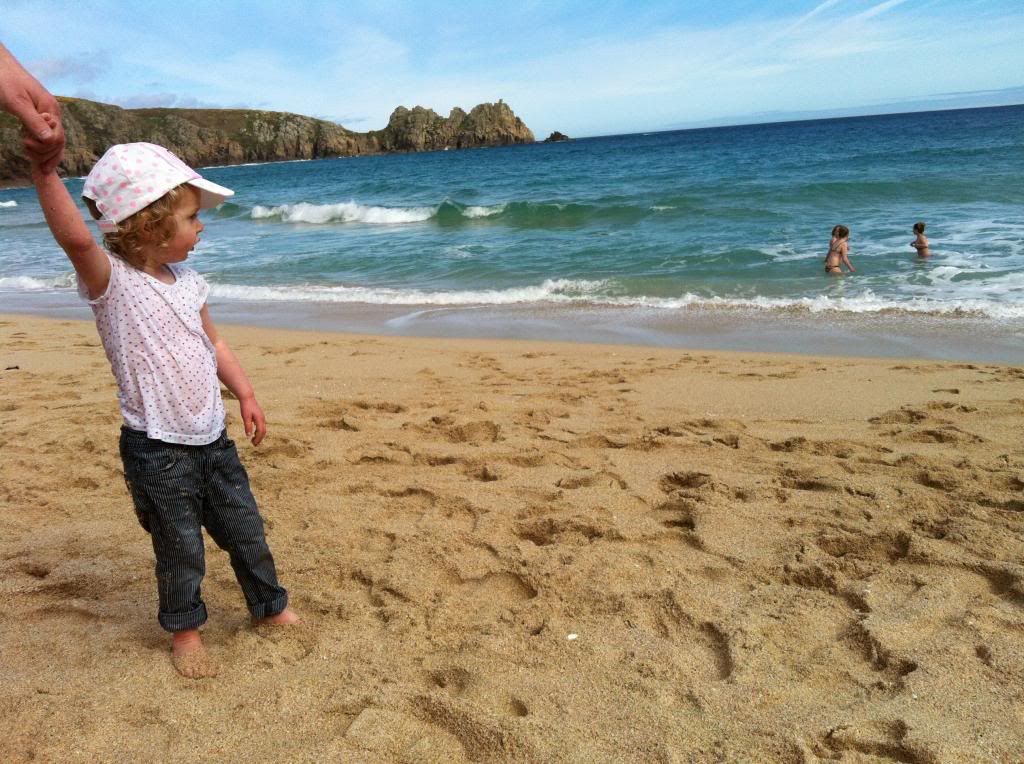 Side note: those teenagers in bikinis were crazy to be out in that water.
The other beach was a completely different feel, as it doubled as a harbor. Right in the heart of St. Ives.
England can look like this? We had no idea.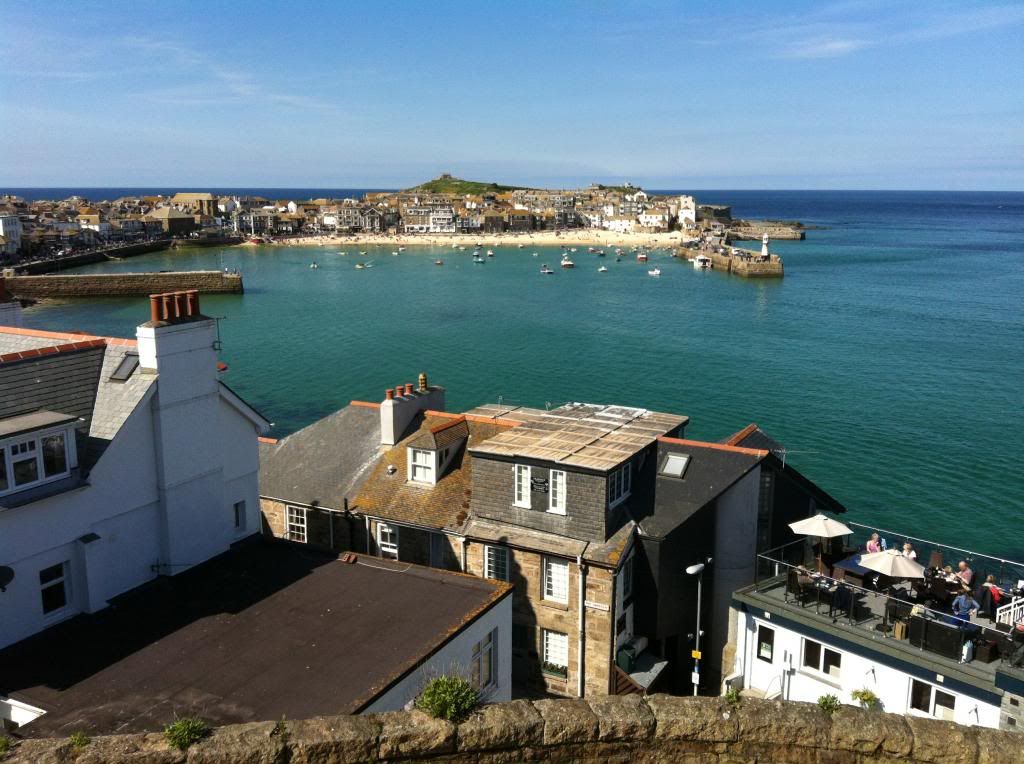 During high tide, all the boats come up and drop their anchors in the harbor.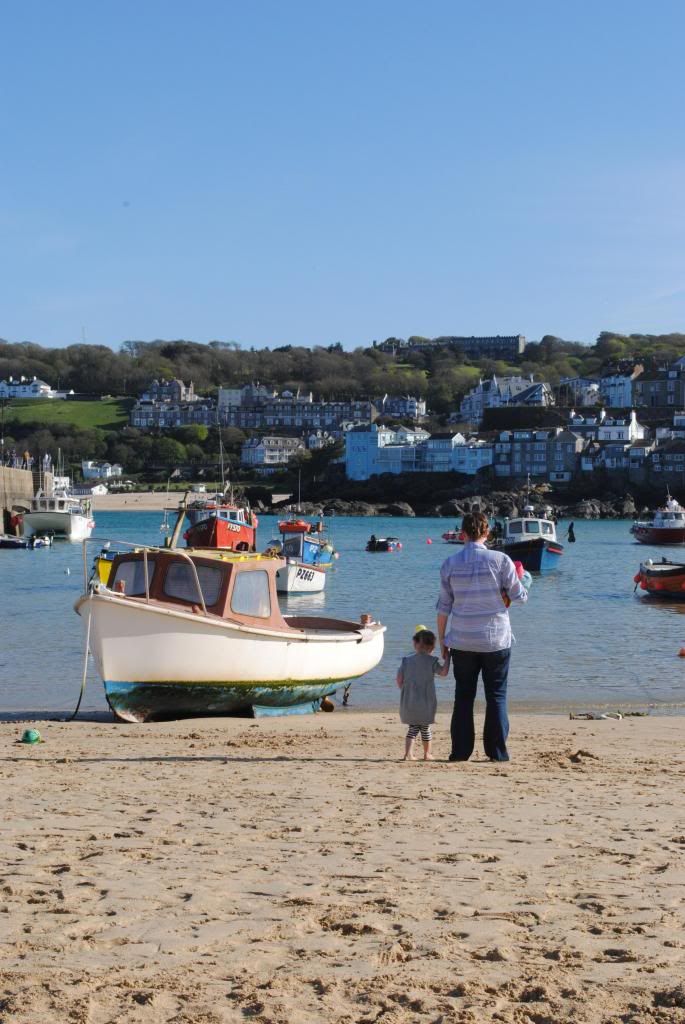 And then as the day goes on, the water recedes out more and more, leaving the boats sitting on the sand.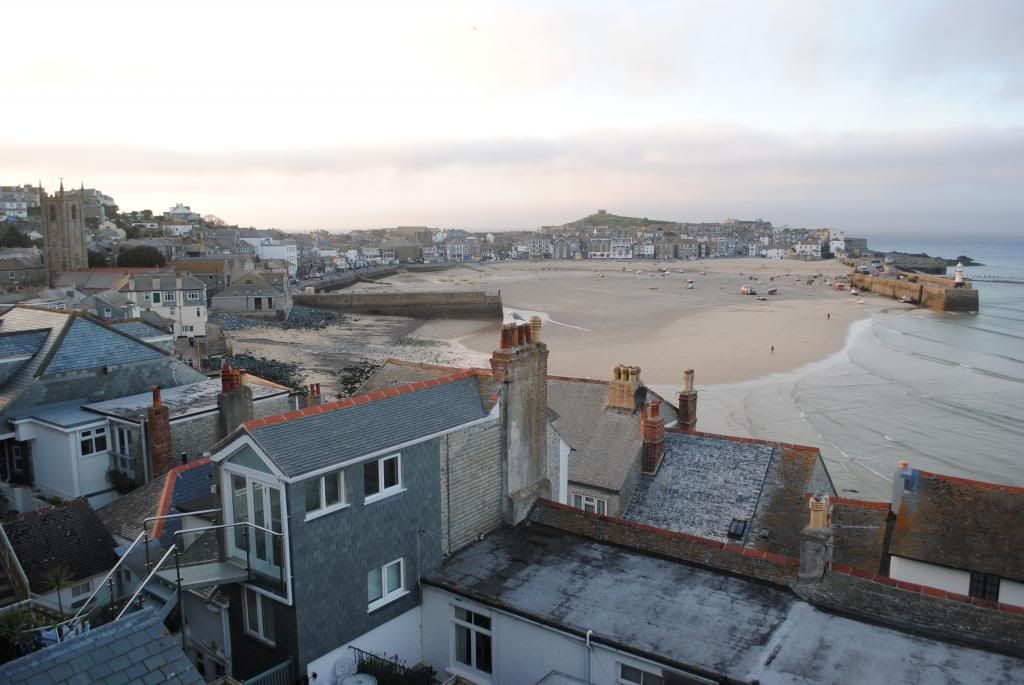 All in all, a beautiful spot for an afternoon of play. And with nearby ice cream shops? Perfection.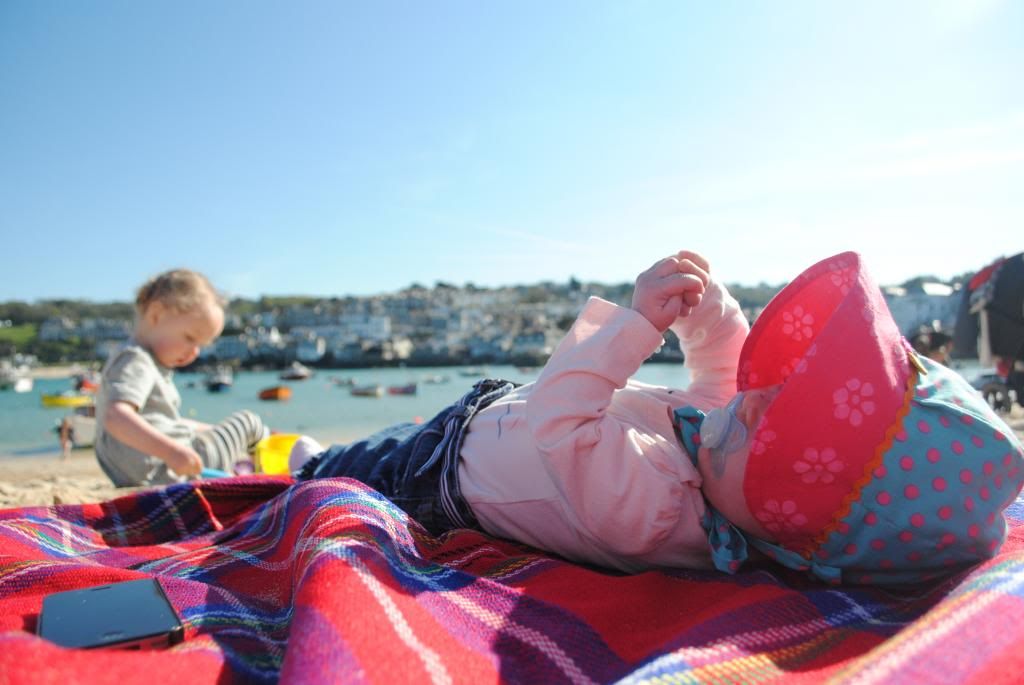 Food
And then the culinary delights. Since we can hardly go for fine dining with our traveling circus, we get excited when the local specialties are more casual.
First, the Cornish Pasty. It's big ol' pie/turnover/calzone type deal involving pie crust filled with your choice of meat + vegetables or cheese + vegetables. Cornish tradition dictates that it has to be in a "D" or half circle shape, with crimping along the curve. My favorite is the traditional variety, which includes steak, potatoes, onions, and "swedes" (similar to turnips). This guy was huge and heavy and hot and fabulous.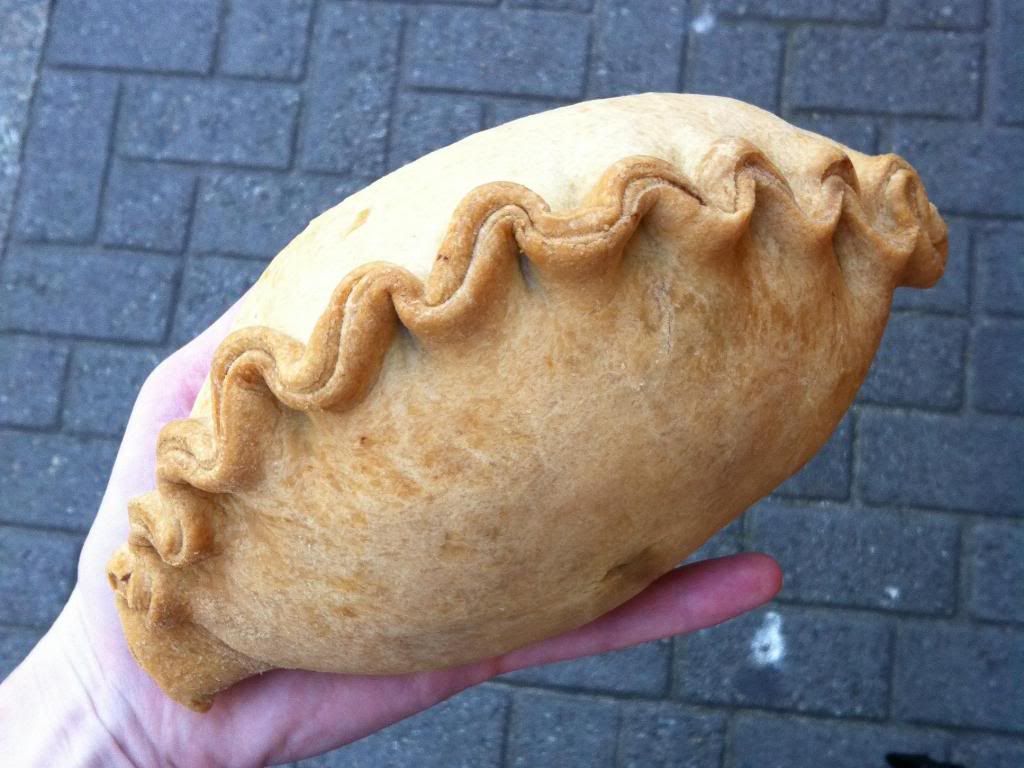 And then... Josh's new love.
The "cream tea." Before we left, one of my British friends recommended we try pasties and cream tea during our trip. You can find several pasty shops around London (not to mention the U.P. of Michigan) so we were already familiar with that treat. But a cream tea? I thought she was talking about a drink.
Nope. This is WAY better. A "cream tea" is actually just local jargon for scones + strawberry jam + clotted cream. Josh's new favorite English food. Cornwall is known for especially good cream teas, but you can actually find them all over England. Josh will skip normal food and instead get this to eat for any meal, any time.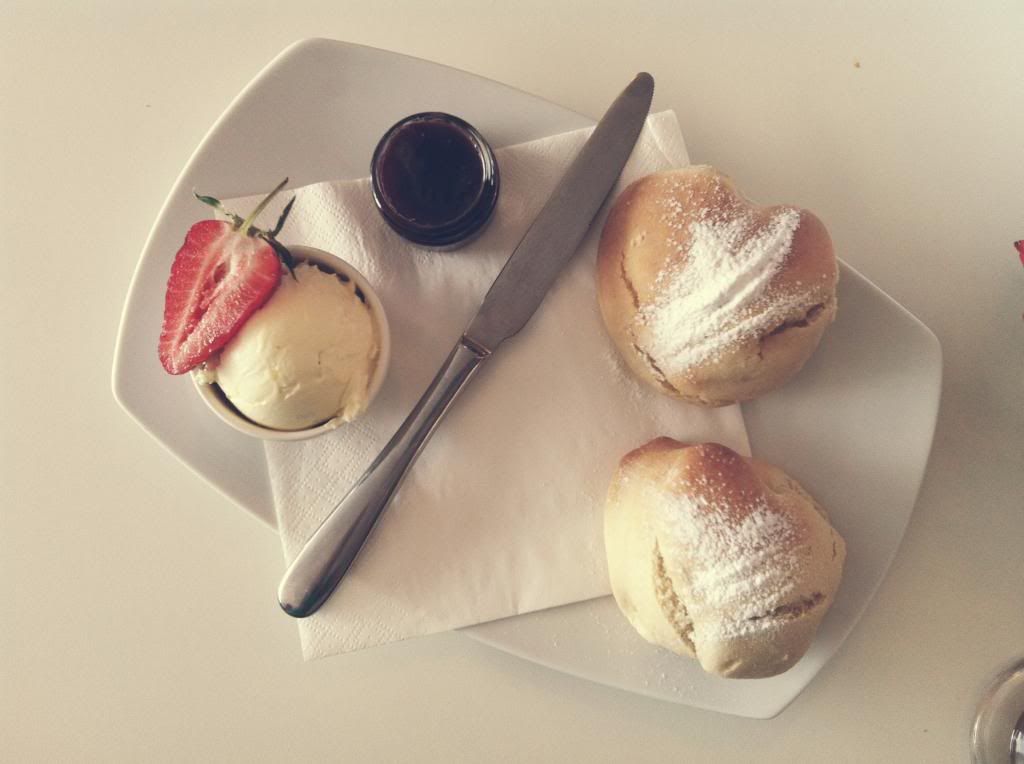 And that just about wraps it up. Cornwall, we loved you!