Woo hoo! Old Country, here we come.
Last night we found a screamin' deal on a roundrip flight and just
had
to jump on it today. So much so that I called my boss at home this morning (we have MLK day off) to double check that it wouldn't be a problem.
In late May we'll fly from Detroit to Brussels (random city, I know, but cheap is cheap), and return in mid June. We just started plugging in different cities within a 6 hour radius of Columbus (Chicago, D.C., Cincy, Indy...) and different European cities (Paris, Amsterdam, Rome...) into the search fields on travel websites. After about an hour of fruitless searching for a decent fare, we stumbled upon something sweet. We quickly called my parents, who decided immediately that it was too good to pass up. They'll be joining us for the first half of the trip!
Now, the only thing we have set so far is the flight. The trip itself is wide open! But here's what we're tentatively thinking:
First:
The Netherlands
I've always wanted to see the places where my grandparents grew up and where my uncles and aunts were born. I want to see the rivers my
Opa
patrolled as a water policeman and eat in the restaurant that was built out of the house where my Oma was born . My dad, who has seen all of these places before, will be our travel guide. He also grew up speaking Dutch at home, so he can act as a translator, too! Throw in a visit to some old Dutch relatives, and we'll be all set. A family history trip!
My family has talked about taking a trip like this since I was in about third grade. My parents would always say, "we'll take you when you're older." Well, I'm certainly older now and we're actually going.
Second: Up in the Air, but maybe
Paris
After spending a few days in Holland, we'll all head out for another adventure before my parents head back to the states. Paris isn't too far, so that could be a fun option.
Third:
Italy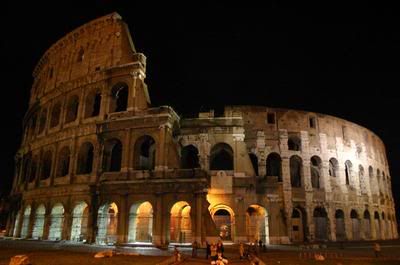 When
we first started thinking about this trip
, we were all, "lets go wherever - we're completely open to anything." That has slowly but surely changed to, "when we go to Italy this summer..."
We'll have a solid week to tour around Italy, and we're completely jazzed about it. We're all about the cities and the historical sites, but would also like to take it easy in a countryside B&B, too. We have LOTS of planning to do!
We couldn't be more excited.